What do we do?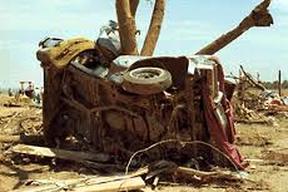 Crisis Management Associates is a specialized consulting firm. Unlike many other firms where Disaster Management is a "side business," it is our sole field of expertise and our only focus. This field, often referred to as "Emergency Management" or "Crisis Management," addresses the preparation for, and response to a natural or man-made disaster event. Our consultants are world-renowned experts in this field, with decades of experience preparing for, and responding to local, national and global disasters, often as senior officials or technical experts in governmental and non-governmental organizations.


---
Primary Areas of Concentration:

Planning:
Our associates have experience preparing national, state, county and local plans and procedural documents, both in the United States and in many other nations. We have prepared general crisis management plans to address all types of natural and man-made hazards, as well as plans to address one specific threat, such as an influenza pandemic. In addition, we also have planners with specific experience in corporate disaster planning, including business continuity planning and business impact analysis. Whether governmental or corporate, the development of emergency management plans and procedural documents is a very difficult process and few planners have adequate training and experience. To meet our own stringent requirements, we have identified certified contingency planners that possess an unparalleled level of training and experience. We are dedicated to ensuring that our plans continue to set the standard in crisis management planning.
Training:
Training is a critical component of disaster preparedness. Developing and implementing an effective training program requires the right academic background, combined with operational expertise and experience. Many of our associates have decades of experience building high-quality training programs, including the use of technology to both increase effectiveness and reduce training costs. This expertise allows us to tailor a program to a client's specific requirements, reducing inefficiency and waste. We understand that time is the most precious resource in most organizations and therefore focus on developing training programs that maximize our client's limited training time.
Exercises and Simulations:
Exercises and Simulations are essential to disaster preparedness and are usually designed to complement planning and training programs. Unfortunately, due to their perceived high cost, many organizations do not implement adequate exercise programs. Our associates have decades of experience in this very important area and have collectively conducted hundreds of exercises and simulations, from simple three hour table-top exercises to large-scale simulations involving thousands of participants. We design clients' exercises and simulations to address specific training objectives and always make the best use of both time and money to ensure organizations are properly prepared for the challenge of a major disaster event.
Response:
Responding to a disaster event is the "bottom line" in emergency management. Unfortunately, many emergency management consulting firms do not believe this experience is necessary to build a quality disaster training or exercise program, or to design and develop an effective disaster plan. Our view is that theoretical experience is great, but is quite simply, not sufficient. We believe that to develop a truly superb plan, or to design a truly superb training or exercise program, a person should have "operational" disaster response experience. That is why we insist that our associates have "on the ground" operational disaster response experience, having participated as a disaster manager during a major disaster event. Because of this philosophy, we are one of the only firms that can not only assist with disaster preparedness planning, training and exercise programs, but can also provide experienced disaster managers to assist in on-going disaster response operations, mitigating disaster impacts, limiting property loss and human suffering, and saving lives.